Sports Eyewear
Being able to protect your eyes from hazards that could come with sports is very crucial. This is because in the U.S there is an increasing number of eye injuries caused by sporting activities. The effects of this are real and you need to consider going for a sports eyewear. Another advantage that comes with using sport glasses is the aspect of improving performance on most athletes.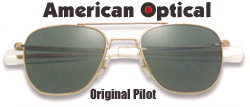 As much as how someone is a good sportsman, at times they end up forgetting an important aspect of their lives-the vision. To improve the level of performance, people can be able to manage the amount of light that they utilize. Having a good set of sports eyewear is a good way to ensure that you utilize only the light that you need. The rest is not needed; therefore it can be termed as glare. With this, you need to know the advantage that comes with it. When you utilize the kind of light you need, you are able to gain more concentration where you enhance your contrast sensitivity.



The sports eyewear will improve your accuracy as well as comfort. Increased speed will be the key to beating most of your competitors. For instance, golfers who use tinted lenses are able to visually enhance their game since it is easier for them to contrast patterns. This is where light and dark shades are concerned. Being protected by the harmful rays of the sun is also the best way to enhance your game. Sports people usually spend most their time outdoors. This means that they are exposed to all manner of glare and their eyes lack protection. It is in your best interest to look for sports eyewear which will assist you to use only the light that is helpful for you. The rest should just be prevented from accessing your eyes with excellently tinted eyewear.